Gabe Aul announced that there's a new insider preview available on the fast ring, and here's what's new in Build 14316  
Run native Bash on Ubuntu on Windows:
In this build, you can natively run Bash in Windows as announced last week at Build 2016. To do this, you first need to turn on Developer Mode via Settings > Update & security > For developers. Then search for "Windows Features" and choose "Turn Windows features on or off" and enable Windows Subsystem for Linux (Beta). To get Bash installed, open Command Prompt and type "bash". For more details,
see this blog post
.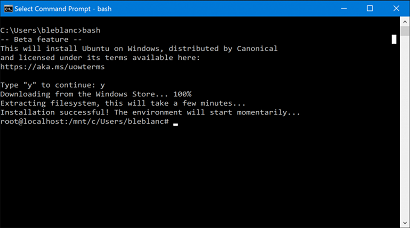 to see a guide explaining what to do see here >
https://msdn.microso.../install_guide#
and for more info about this release see the original blog post here >
https://blogs.window...ew-build-14316/